Eco Eyelashes 117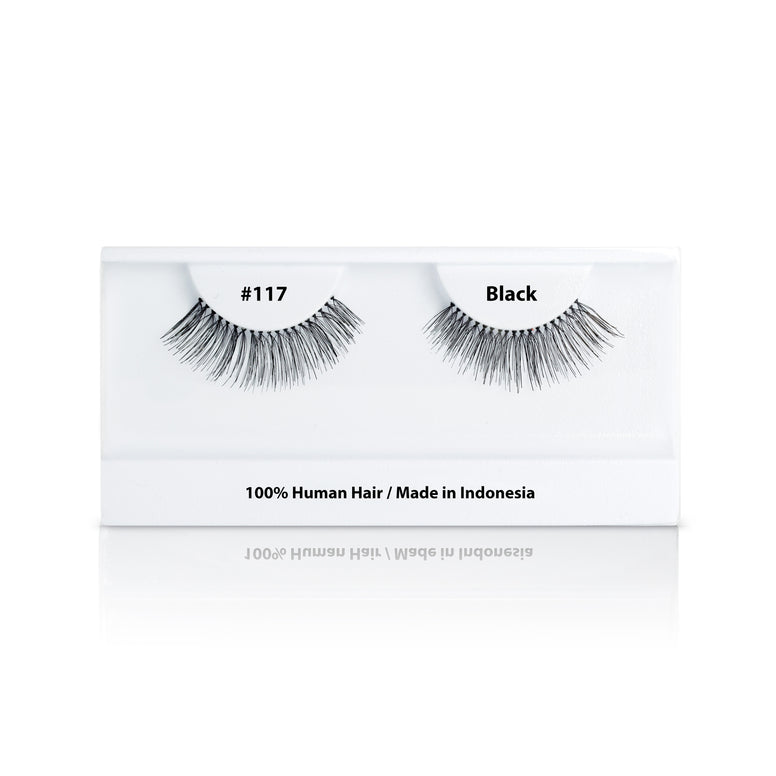 Details
Get both volume and length with these lashes.
The fringed look keeps the dramatic look light and eyes opened
100% Human Hair.
Light-weight and reusable.
How To
Apply a thin line along base of false lash.(Never apply directly to your eyelids.)
Let set for 30 seconds or until sticky. During this time, holding the lash by both ends of the base strip, flex it back and forth forming the shape of a horseshoe. This contours the base strip to fit your lid easily and comfortably. 
Center the lash close to the base of your natural lashes and press ends into place. To secure the lash firmly, gently press down the lash strip form one end to the other until adhesive is dry. 
You may also like