Sassi EQ Eyelash Extension Glue, 1/3oz | 10ml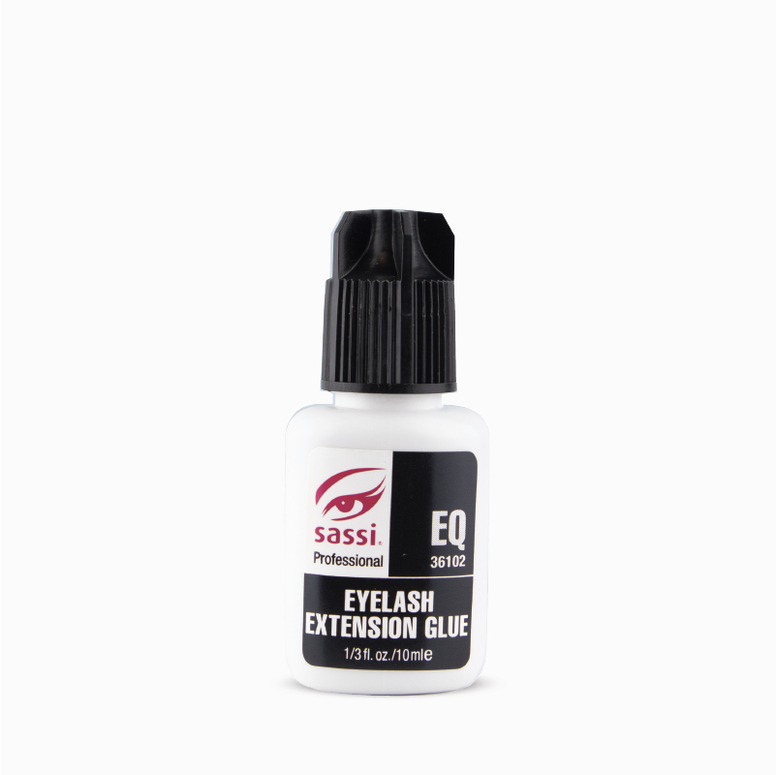 This high quality glue is both safe and reliable.

This premium glue makes eyelash extensions 

last as long as 4 to 5 weeks (depending on the application method and aftercare). It dries in about 2 to 3 seconds, which is one of the fastest dry times. It

 is a low irritation type of glue that is safe for customers.

High quality glue can be used by intermediate to advanced technicians.

 

This glue is made only for professional use, and can not be sold to those who do not have a Cosmetology or Esthetician license in most states. 

Please refrain from purchasing if not in accordance with the law. 

Do not use for applications other than eyelash extensions. 

Before use, shake the container well up and down about 20 times and mix the ingredients before using.

Close the cap securely in order to ensure the glue does not dry out.

Do not mix with other glue. 

Store in a cool and dark place at room temperature with the bottle kept upright; we recommend storing the glue in the packet it came with, including the silica gel desiccant.
You may also like